"...Two ideas by the choreographer (Daniel Smith)
should be emphasized. Lara Bakhssar moves as if compelled by some alien, invisible force.
Whe moves her left arm with her right hand as if it weren't her own. This is a deeply impressive symbol of bondage, and of
heteronomy. And when all three actors, under a black cloth, form a menacing mountain of people, on which a bright sphere shines like a divine head, this acts like a symbol for superior power."
-Michael Schäfer, Göttinger Tagesblatt (Transalated from German)
Three performers build a bridge to the past. They trace the pathways of memory and move united through them. Through dance, music and games, both the pain and joy of remembering is felt, and feelings believed to have been lost can be found and reassembled.
ROSEBUD is a dance theatre project dealing with memories. The performers are both Actors without a dance background and professional dancers. The music consists of original compositions and newly arranged songs in Arabic, Kurdish and Persian. The songs were recorded for the project and interpreted by the dancers as vocalists.
Collaboration with Theater Director Hans Kaul and Boat People Projekt
premiere 14.01.2023 - 19:30 Uhr, Werkraum Göttingen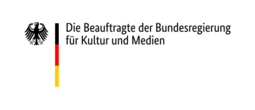 Breuninger Meets Ballett am Rhein
A Collaboration between the Fashion and Lifestyle company Breuninger Düsseldorf and Ballett am Rhein. Choreographies featuring music of Nancy Sinatra, Lee Hazlewood, and the Shirelles.
Co created with Wun Sze Chan
premiere 08.09 Breuninger, Düsseldorf
An posthumous examination after the death of a relationship. What remains when the romance has gone away but two people are still stuck together, Inextricably linked. Going through the motions like clockwork, glued together in unexpected ways. Perhaps glimpses of old passions reveal themselves. The need for independence grows, but an invisible force pulls you back. A piece dealing with co-dependence in relationships and the fight to keep one's own identity when merging with another.
-Premiere Tanzhaus NRW May 2022.
-Performed at Deutsche Oper Am Rhein June 2022
"Two pieces should be highlighted. There is Daniel Smith, who is one of the few who tries humor. Even the title is a punch line: "Self-Scare", The hero on Smith's stage tries his hand at mindfulness training with an online yoga class. However, the tutorial also includes strange instructions such as biting into a giant blue donut and finally ends with the eponymous "scare". Specifically: the horror of pandemic insanity. A choreography of virological flipping - very amusing."
Nicole Stecker tanzweb.org
(Translated from German)
"Are you broken? Fix yourself now! Don't miss this limited time offer. Aquire a clearer state of mind. Learn to be quicker, stronger, more successful financially and even a better lover! All of this can be yours for only 10 easy payments of 99.99!"
-Created for Step by Step, a Collaboration between Ballett am Rhein and Tanzhaus NRW.
-Presented as part of the Tanz NRW festival. Original Music and sound design by Yoav Bosidan
The Mephisto Waltzes were composed by Franz List between 1859 and 1885. A piece of program music, using for it's program an episode from Nikolaus Lenau's 1836 verse drama Faust. In the story Mephistopheles persuades Faust to give in to his carnal desires by playing arousing and intoxicating strains of the fiddle.In Mephisto Waltz for 1, The devil lies within. The fight with ones own self in the mirror to live authentically and face ones inner Mephistophele ,as he beckons you to give in to your self satisfying impulses.Created as a collaboration with the artist Yvonne Schweidtmann for her "Hölle Projekt".. Presented in the Kunsthalle Düsseldorf 2021, Pianist Aleksander Filic
During March 2023 I conducted research around the themes of the intersection of Queerness and neurodiversity and how it relates to Social isolation and bullying.
Part of my research was an in-studio creative process at the Freiraum Ben J. Riepe with the talented Dancers: Valentina Restrepo, Arthur Stashak, and Ying Yun Chen.
For the Research I Aknowledge the Support of the Canada council for the Arts.
​
​
​
​
​
​
​
​